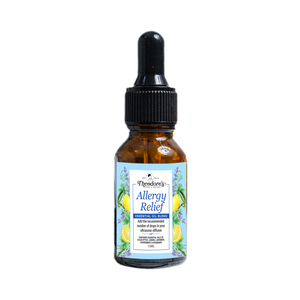 Allergy Relief (Essential Oil Blend)
Regular price
₱695.00
₱0.00
A concentrated version of our Allergy Relief ready-to-pour diffuser blend to help minimize the effects of allergy threats such as congestion and inflammation. The aroma of fresh herbs and citrus help relieve and maintain clear airways, calms the senses and promote a restful sleep.  
Contains 100% pure, undiluted oils.

Favorite ways to use:
Diffuse: Add the recommended number of drops to water in an ultrasonic diffuser.
Laundry: Add 3 - 4 drops to a wool dryer ball.
Cleaning: Add 3 - 4 drops to your water for mopping floors.
Ingredients: Eucalyptus, Lemon, Lavender, Peppermint and Rosemary essential oils.