Our Story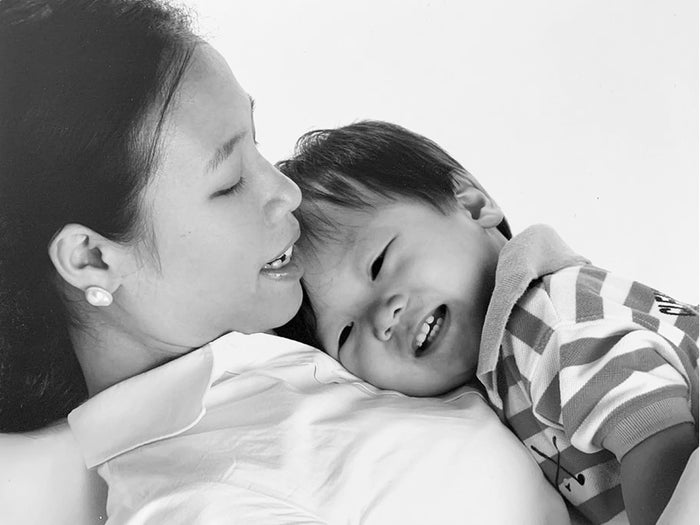 Our Story
I'm Irene, the founder and maker of Theodore's Home Care. We began out of a mother's intention to create a healthfully-clean home for her son – my son, actually!
Theodore was diagnosed with asthma during his toddler years. Its cause was troublesome to track, though I noticed I would experience bouts of headaches whenever I would clean. It was then my instincts began whispering to me about how the bottles with those unpronounceable synthetics in my cleaning caddy may be the guilty party.
The whole process challenged me to find new ways to alleviate his condition, which is how I dedicated myself to this journey of creating 100% pure and natural products to help me with our needs at home. I walked many paths to gather more information, eventually creating, testing, and coming up with the best formulations right in my kitchen!
The perfected results now form the Theodore's Home Care collection of beautiful and unique cleaning companions to keep your home happy, healthy, and heavenly.
"Clean & Enjoy Every
Part of Your Home."
Every bottle of Theodore's is a true labor of love. Each formulation is thoughtfully-crafted to be effective and safe to use inside your homes and around your loved ones. Created in small batches daily using only all-natural and high quality ingredients, we guarantee you won't find any of those harmful chemicals here!
We believe in homes getting a good and satisfying clean from the pure and natural ingredients in our products
We believe cleaning is an important part of a happy and healthy lifestyle, made more enjoyable with the use of natural products
We believe in honesty and integrity and are fully committed to disclosing all our ingredients, which can be read in our product labels.
We believe in businesses being responsible caretakers of the Earth, doing our own part by using bottles that are recyclable, refillable, and reusable.
We believe animals have rights and feelings too, which is why we refuse to test our products on animals and use any animal byproducts
We advocate the involvement of young children in cleaning, with the use of kid-friendly cleaning companions, to instill a sense of responsibility and respect
We believe in our business' capability to affect change for social and environmental good by collaborating with different like-minded organizations
We believe animals have rights and feelings too, which is why we refuse to test our products on animals and use any animal byproducts
We advocate the involvement of young children in cleaning, with the use of kid-friendly cleaning companions, to instill a sense of responsibility and respect
We believe in our business' capability to affect change for social and environmental good by collaborating with different like-minded organizations